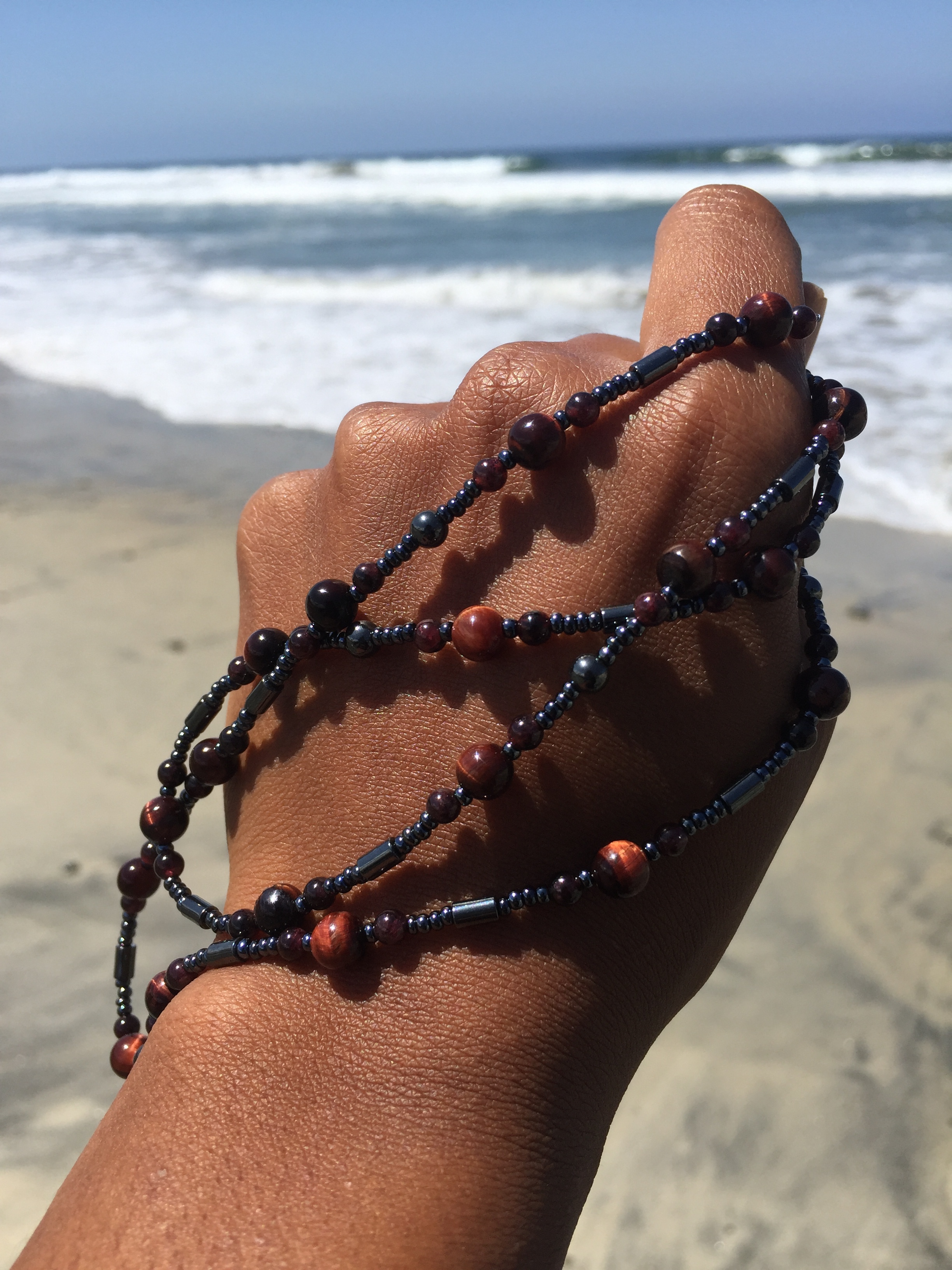 Hey Bae Bae
Hematite absorbs negative energy, grounds, calms stress, provides equilibrium, and helps develop self-control.
Red Tiger's Eye, aka Bull's Eye, enhances motivation and willpower, promotes action, boosts confidence, and provides protection.
Garnet cleanses negative energy, cleanses other chakras, and enhances passion.
Intentions: I intend to create the world I want to experience with practicality. I will safely dedicate my strength, love, and courage to people and projects that awaken my awareness and multiply my abundance. I will holistically benefit from the completion of my hard work, be it increased time in activities that replenish my energy (such as meditation) or activities that increase my self-esteem.
Notes: Intentions are provided as a guide. All waist bead designs are unique; the gemstones and color palette will be similar while the finished design will vary.