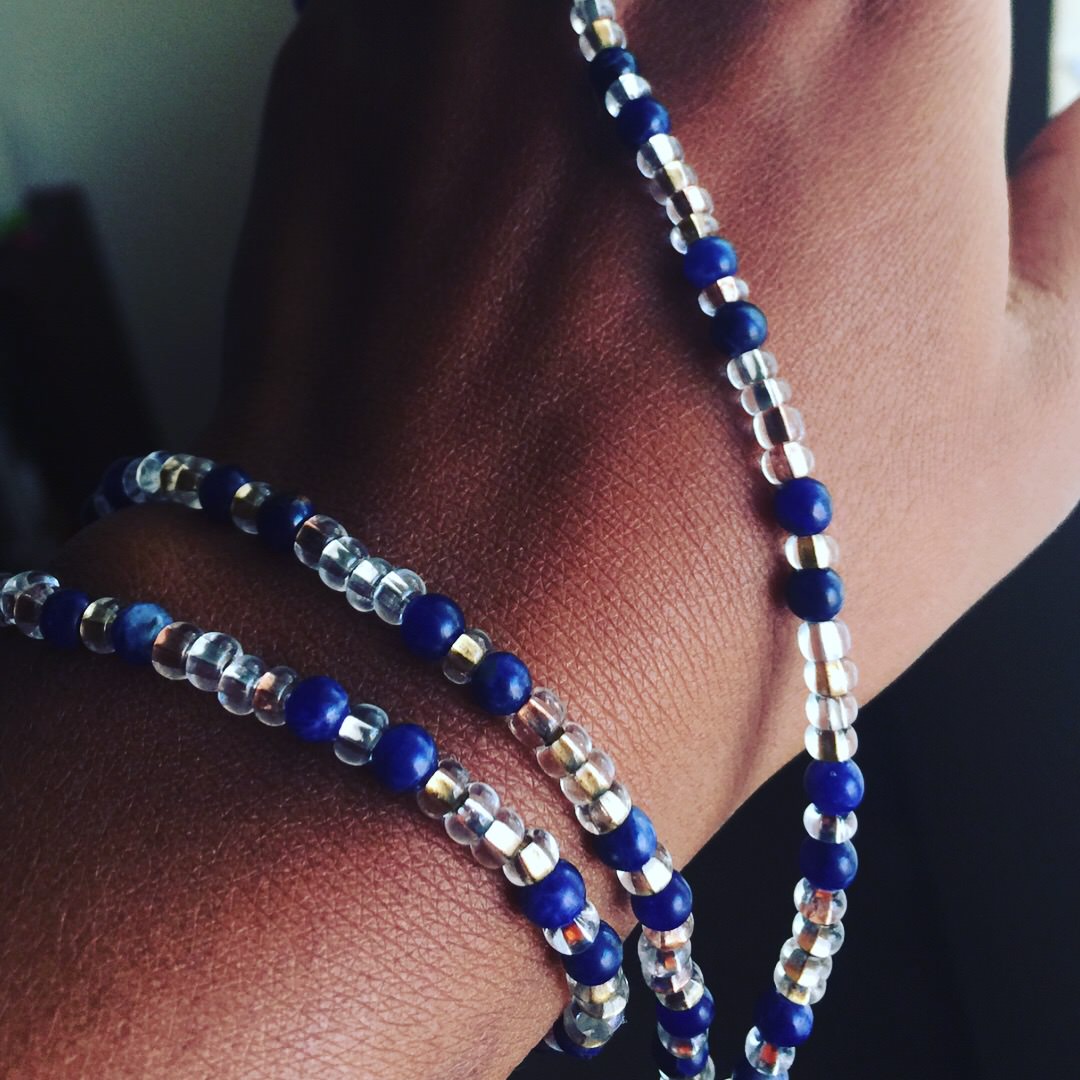 Studious Sodalite
Sodalite is used to enhance clarity of thought, concentration, and focus. It enhances understanding of difficult concepts and calms frustrations, anger, and agitations.
Intention: I intend to consciously remain emotionally balanced. I will purposefully reduce swelling in my entire being with proper self-care.
Notes: Intentions are provided as a guide. All waist bead designs are unique; the gemstones and color palette will be similar while the finished design will vary.