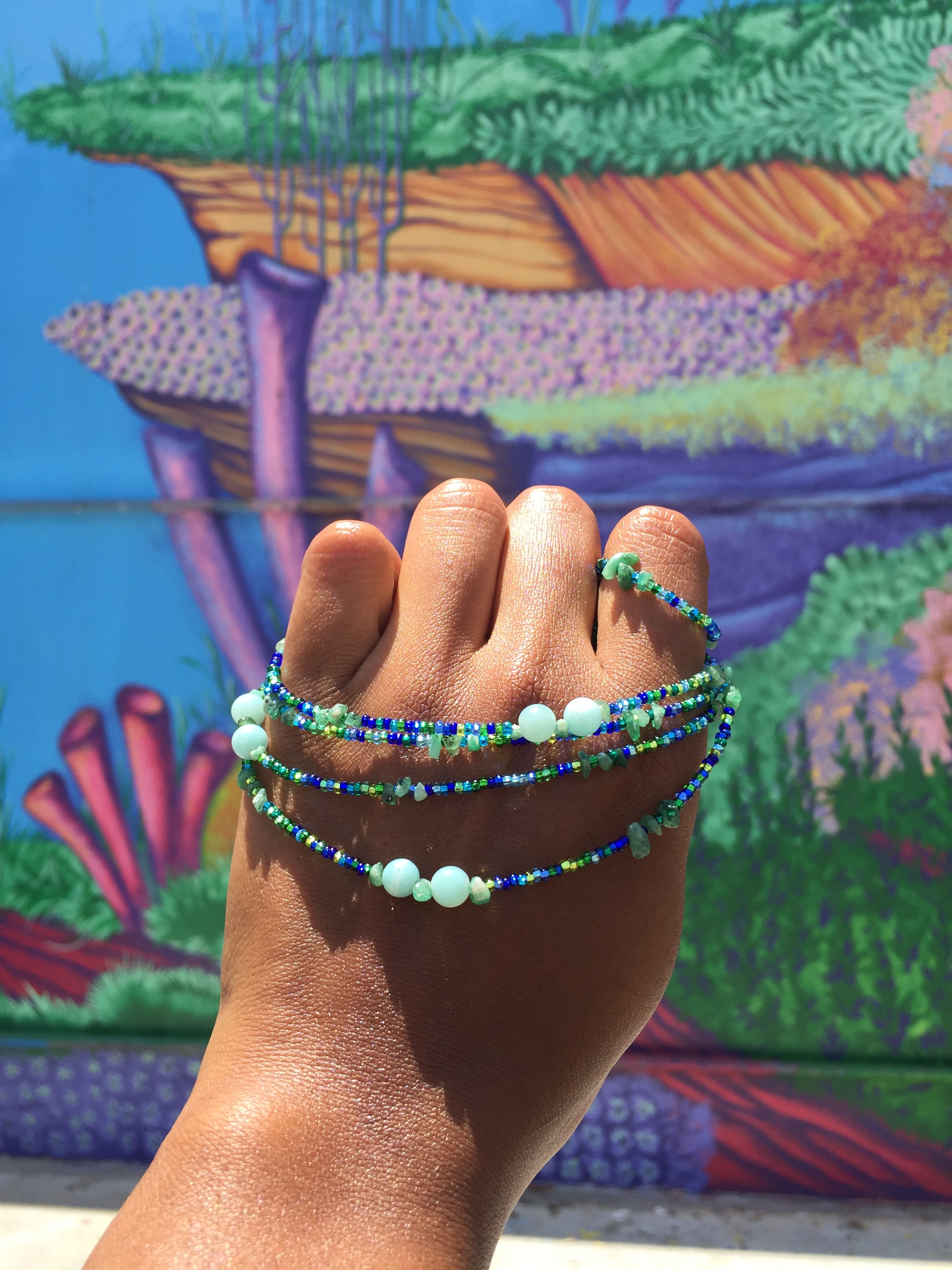 Sing Siren
Amazonite resolves stress, promotes peace and expression of personal truth. Emerald creates unity in partnerships and relationships, and promotes faithfulness.
Intentions: I intend to peacefully resolve tensions and discord in my relationships with others and within myself. I will calmly observe my emotions without responding to each one because my feelings come and go like the tides. I intend to patiently wait to respond so that I don't overreact.
Notes: Intentions are provided as a guide. All waist bead designs are unique; the gemstones and color palette will be similar while the finished design will vary.
sold out