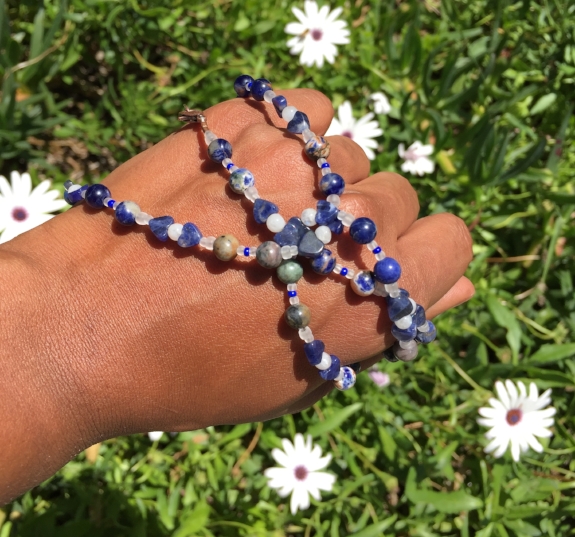 Natural Beauty
Moonstone is recommended to assist with communicating with the higher self or the Divine. Moonstone aids in connecting with spiritual beings, increased psychic abilities, and supports fulfilling wishes.
Sodalite promotes truth and integrity. The stone is also known to improve communication, increase intuition, and calm anger, frustration, and agitation.
Intentions: I intend to gracefully explore and develop my Divine Feminine Energy. I will patiently balance the feminine 'being' side with my currently dominant masculine 'doing' side by creating a passionate relationship with myself. I intend to calmly achieve balance by allowing myself to feel and express emotions in whichever creative form I choose. I will intuitively know that when I am nurturing, relaxed, and insightful, I am experiencing my feminine energy.
Notes: Intentions are provided as a guide. All waist bead designs are unique; the gemstones and color palette will be similar while the finished design will vary.