Neteru Collection: Heru Ur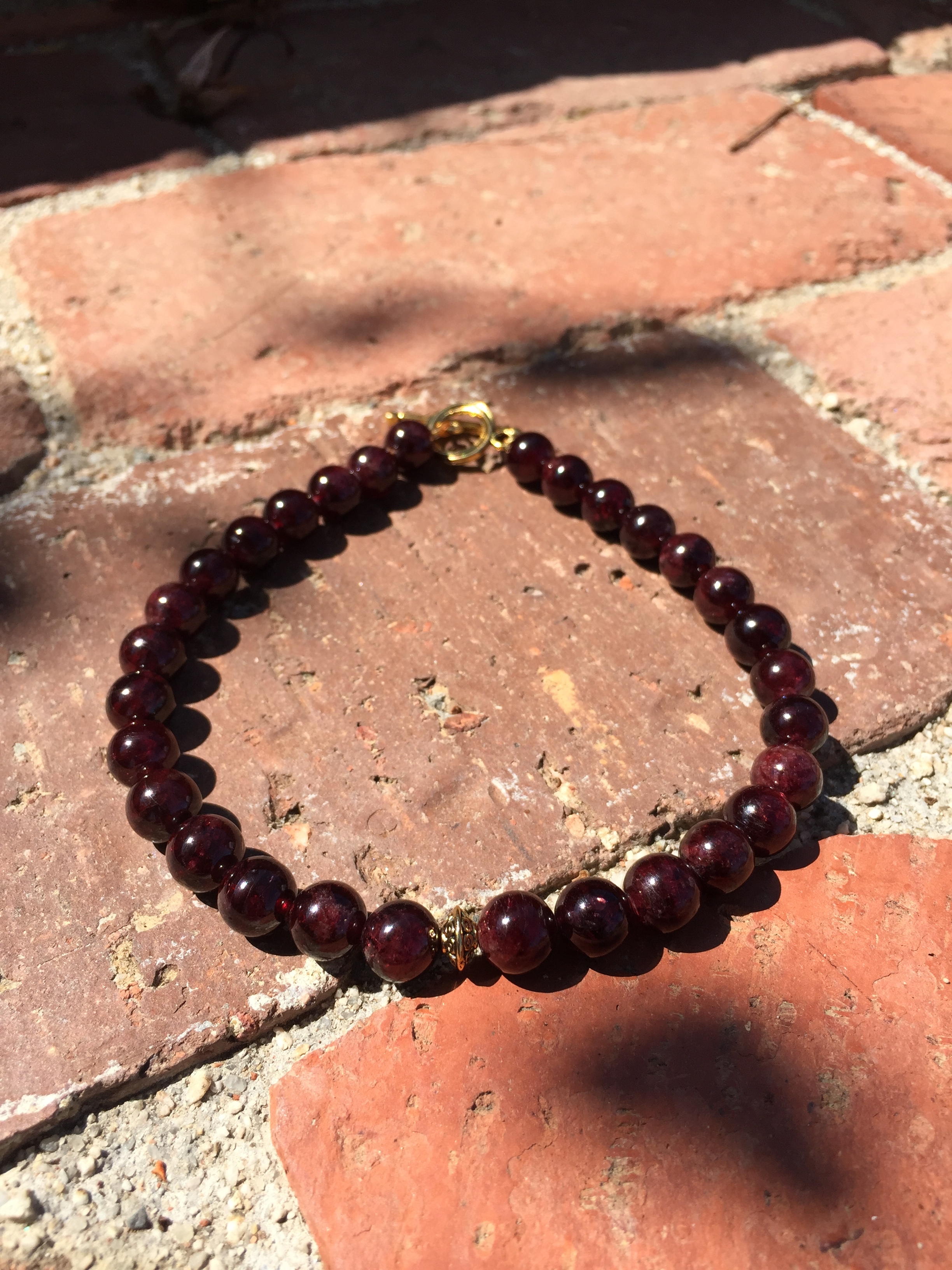 Neteru Collection: Heru Ur
Heru appears in many different forms, and although they appear to be different Neteru, they are all one in the same. Heru Ur is the most mature form. He is known as "the great elder" and "Heru of the future" so he is what his younger self will become! Heru Ur represents the perfection of Ra in creation, which means that he is your highest level of consciousness; Heru Ur is your highest self. To become your best self, you must rise above internal opposition such as self-doubt, self-sabotage, laziness, and procrastination. You must also elevate above external forces such as negative people, negative spirits, low economic conditions, and lack of know-how.
Gemstones: Almandine Garnet has strong regenerative healing qualities that stimulate stamina and strength. This stone will let you access and integrate your personal truths with your life for major transformations. Garnet will also help to facilitate meditation and give you a feeling of inner growth and development. Garnet energizes your chakras from the root to the crown.
Intentions: I intend to create righteous possibilities and manifest a reality of prosperity by calling upon the energetic force of Heru Ur. I will create a plan for myself with my goal in mind and then follow each action step to bring me closer to my ultimate goal. I intend to use Heru Ur's energy as my driving force in accomplishing each step, as each step that I complete is a small victory on my journey to my ultimate victory. I will know that when my passion and desire is strong enough for me to create unshakable willpower for my task at hand, I have tapped into Heru Ur.
Notes: Intentions are provided as a guide. All waist bead designs are unique; the gemstones and color palette will be similar while the finished design will vary.