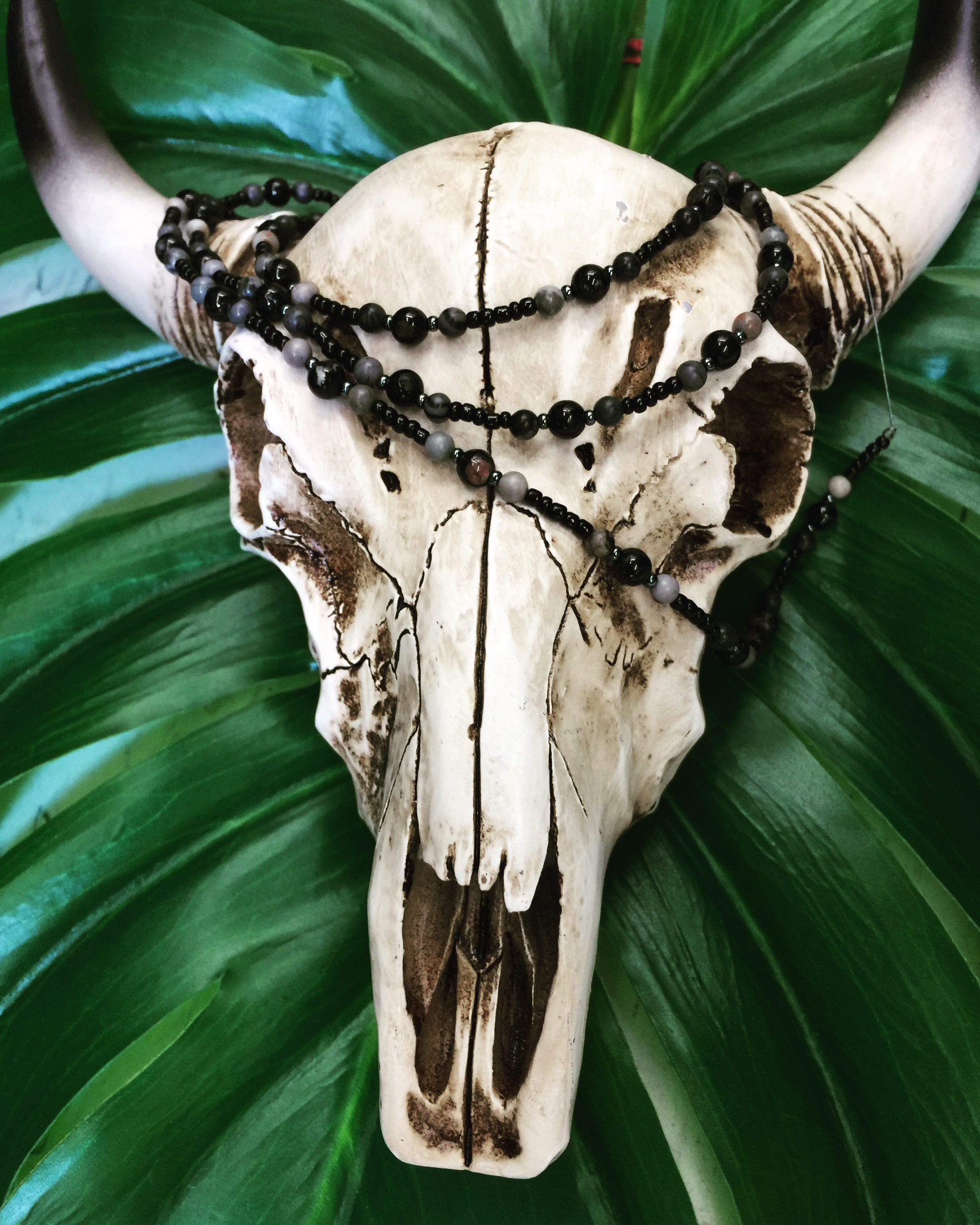 Georgia
Black Tourmaline is a stone of purification, cleansing the emotional body of negative thoughts, anxieties, anger or feelings of unworthiness. It helps in overcoming substance abuse, and releases any suicidal thoughts or self-harming tendencies. It may be beneficial in treating obsessive or compulsive behaviors, and in relinquishing chronic worry.
Intention: I intend to consciously choose the people I allow into my environment. I will maintain awareness of my surroundings. I intend to focus on my goals and aspirations while wishing others well on theirs. I will joyfully maintain a positive outlook.
Notes: Intentions are provided as a guide. All waist bead designs are unique; the gemstones and color palette will be similar while the finished design will vary.