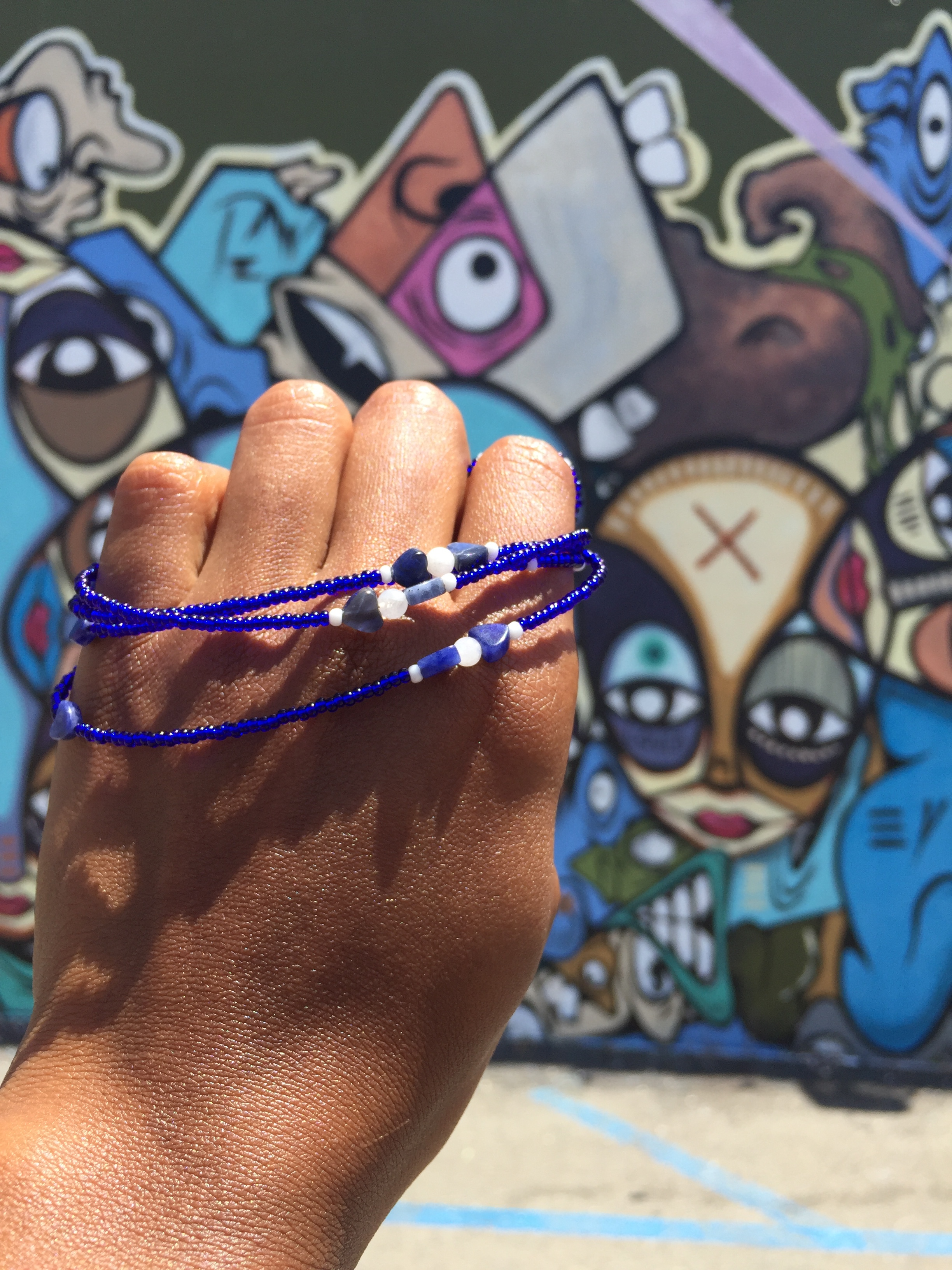 Blue Moon
Healers use moonstone to stimulate the functioning of the third eye chakra – to see, know, and feel the unknown invisible Spirit world. Moonstone is also known to balance internal hormone cycles with nature's rhythms. Moonstone is a stone of inner growth and physical strength. Sapphire are said to fulfill dreams and promote prosperity. The Swarovski sapphire crystals on this waist bead simply look stunning.
Lapis Lazuli Increases truth and integrity and promotes effective communication.
Intentions: I intend to increasingly strengthen my direct access to truth by improving the connection with my intuition. I will listen to myself and learn to trust myself. The more I believe in my own abilities, the greater will be my confidence to live a self-directed life.
Notes: Intentions are provided as a guide. All waist bead designs are unique; the gemstones and color palette will be similar while the finished design will vary.